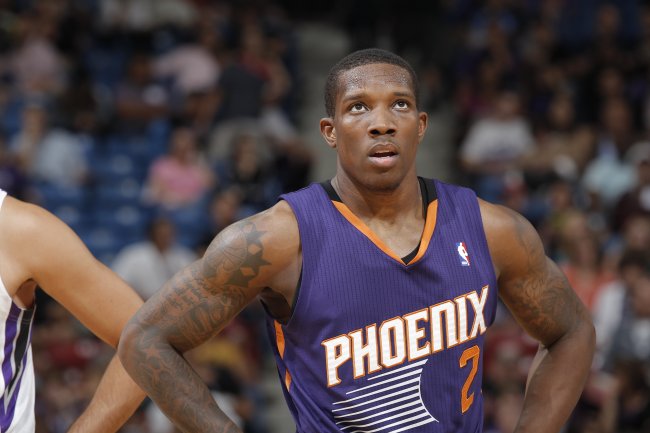 Projected 2015-16 roster:
Starters
PG: Eric Bledsoe
SG: Brandon Knight
SF: P.J Tucker
PF: Markieff Morris
C: Tyson Chandler
Sixth Man
F: T.J Warren
Bench
PG: Ronnie Price
SG: Devin Booker
G: Archie Goodwin
G-F: Sonny Weems
F: Mirza Teletovic
C-F: Cory Jefferson
C-F: Jon Leuer
C: Alex Len
Projected Record: 40-42
The Suns's ambition kind of lead to their implosion last year after taking the NBA by storm in 2013-14 with a fun roster of NBA underdogs. On paper, this franchise is awesome and they're also fun as hell to watch at 1 AM on League Pass for crazy people like me. The problem is that the front office seems to have been alienating players over and over again. Goran Dragic, Isaiah Thomas and now Markieff Morris, who's been questioning their manners in regards to his twin brother Marcus' trade to Detroit.
The front office issues have considerably undermined the roster and I think it's going to cost them in the increasingly more competitive Western Conference. I don't see the Suns passing the Utah Jazz for the final playoff seed. Not with this bench they don't. They're going to finish just short and merit themselves yet ANOTHER late lottery pick in 2016. I believe Devin Booker will eventually evolve into an all-star 2 in the favorable, up-tempo Suns' system, but not this year.