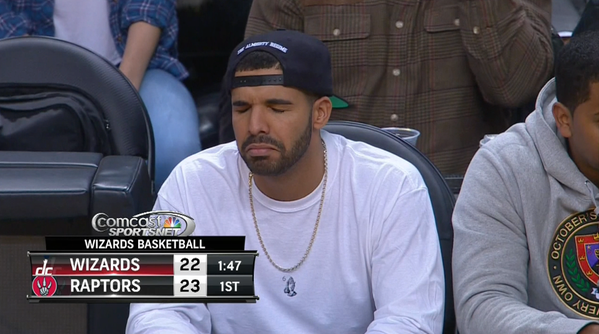 Projected 2015-16 roster:
Starters
PG: Kyle Lowry
SG: DeMar DeRozan
SF: Terrence Ross
PF: DeMarre Carroll
C: Jonas Valanciunas
Sixth Man
F: James Johnson
Bench
PG: Cory Joseph
SG: Norman Powell
G: Delon Wright
F: Bruno Caboclo
PF: Anthony Bennett
PF: Patrick Patterson
PF: Luis Scola
C: Bismack Biyombo
C: Lucas Nogueira
Projected Record: 43-39
I'll be straight, I don't believe in the Raps. They're a good team and they won't become great because of a lack of takeover talent and fundamentally poor coaching. There were a lot of promises of a roster overhaul after Masai Ujiri took over basketball operations a couple years ago, but aside from dealing away the two most inefficient players on the roster (Rudy Gay and Andrea Bargnani), he seemed more interested in rebranding the franchise than to improve it.
I have no coherent explanation as to why Duane Casey treated his starting center like absolute crap last year, sitting him in fourth quarters, pouting him enough to significantly affect his production, only to have him sign a monster contract this off-season. The addition of DeMarre Carroll is nice and will help the starting 5 play smaller (yes, you can play small with a big center), but it creates a spectacular logjam at the 4 that I have no idea how it's going to work out if the Raps don't trade one of them. The Raps were hilariously swept in the first round of the NBA playoffs last year (which I called, yo) and it's going to happen again this year unless Masai Ujiri makes something happen.