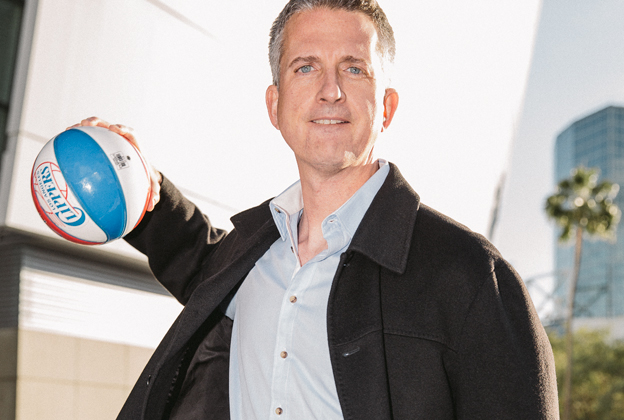 Last Friday, iconic sportswriter Bill Simmons was announced by his boos and co-chairman of Disney Media network that his multi-million dollar contract wouldn't be renewed next september. Brutal. It's nothing though compared to the day of celebration the news triggered through the network of jealous writers working for 2nd tier cultural sites. If you're interested in mediocre, purposeless and complacent blogging about the demise of an alpha dog of sportswriting looks like, you're free to click here and here.
Now, I'm one of these people who love Bill Simmons and his de facto firing from ESPN is a major paradigm change in the field he's been constantly reinventing for more than a decade (if you're rolling your eyes right now, please keep reading) and it's going to affect the daily life of every sports fan in the internet age, to some extent. This is neither injustice or vindication though and whoever's been caroling the end of ESPN or the end of Bill Simmons on social media is missing the big picture and asking the wrong questions. Nothing's absolute in life and it just means that there are going to be some serious changes for both parties in the upcoming months and most important, some serious changes for you, sports fans.
So, what does it mean….
…for ESPN?
It's a business decision. ESPN is, first and foremost, a business and it aims to maximize profits, make as much money as it possibly can. How does firing the biggest name in sportswriting, one that you've been grooming for 14 years, who revolutionized your audience and brought you a new one can possibly help you maximize profit? ESPN is not looking at the past, it's looking at the future. Bill Simmons did change sports culture in its own way, but he's not a major earned for the company. Visions doesn't always translate into money, just ask Steve Jobs, who fought legions of businessmen in order to create something that didn't exist and take the music industry into the future.
I'm not saying Bill Simmons lost insane amounts of money like Steve Jobs, but what he does best and ESPN's business strategy have been going in different directions for some time now. The working relationship between both parties has been degrading for several years now and Simmons' contract is ending in September, as well as many other of their famous anchors' contracts (notably Skip Bayless and Colin Cowherd), and they decided to let Bill Simmons go for two reasons: 1) They didn't want the money they would've committed to Simmons to be used to leverage Cowherd or Bayless' negociations and 2) They figured he did enough for them, that his creations (30 for 30 and Grantland, will continue to thrive without him….and maybe 3) They were tired of his anti-establishment ass, too. I'm sure it played a part.
Basically, firing Bill Simmons means that ESPN is committing to its mainstream audience and that the progressive, groundbreaking approach of Simmons hasn't been profitable enough for them. Don't be surprised if it's gradually weeded out of ESPN's programming over the next few years, without its champion to defend it.
…for Bill Simmons?
Getting fired from ESPN means for Bill Simmons that he's out of a job (which I'm sure he's not losing sleep over) and that he's out of a platform to communicate his ideas. What are Bill Simmons' ideas? The Sports Guy lives in an awesome utopia where there is no excuse not to talk intelligently about sports. Where it's a common wealth to people like this and intellectuals alike. The two identities live inside Simmons and that's why we love him. He branded himself as the guy who "writes like people talk", but he's like the sharpest guy you've ever seen taking part in a sports discussion at the bar. He's not the average Joe, but he wants to make the average Joe better, more knowledgeable and more passionate about sports.
Bill Simmons can take two different paths from here: He can either sign with another network and convince them that his vision is part of the future of sports or he can start from scratch and build his own platform and let his own vision dictate his future, which I believe has proved to be sustainable already. Either way, he'll have to play smart and surround himself with smart business people, which will help him to keep pushing the envelope and usher sportswriting into the next decade. Whatever he wants to do, Bill Simmons will have to play it smart, because he doesn't have a corporate giant financing his ventures anymore. He'll have to take calculated risk and find the proper allies.
…for us?
The firing of Bill Simmons will probably change the game again, because it'll cut Simmons from his two main legacies, 30 for 30 and Grantland. It's the beginning of something new and an occasion to figure what you want out of sportswriting.