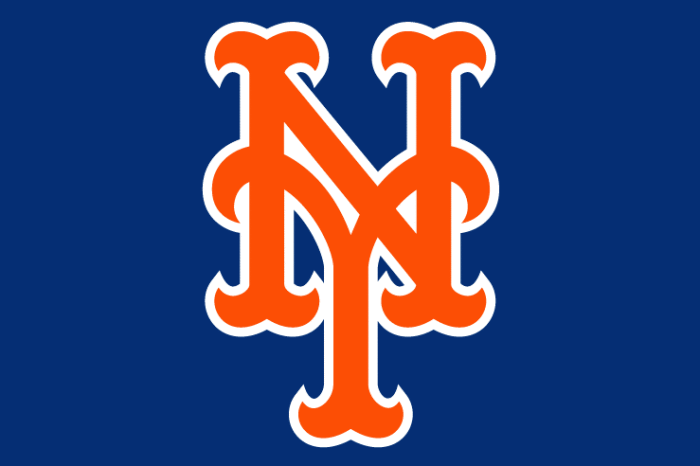 OFFSEASON
The Mets were the first team out of the free agent gate, making the bold move of signing an elderly magician by the name of Cuddyer. The forfeit of a draft pick for the man who was destined to become the first player to ever accept a team's qualifying offer suggested that the Mets were in "win-now" mode, and expected that Cuddyer's card trick's and amusing sleights of hand were just what this clubhouse needed to hone their killer instinct. The team's subsequent off-season moves, characterized primarily by the word "Mayberry," has brought the team ownership's dedication to the 2015 play-offs into question. In fact, the Mets' most important acquisitions are a pair of brand new robotic arms for ace Matt Harvey and closer Bobby Parnell. Unfortunately, another slightly less effective (than Harvey) pitcher, Zack Wheeler, and far less talented (than Parnell), albeit left handed, pitcher, Josh Edgin, have been sent to the shop for repairs.
C: Travis D'Arnaud.
TD'A has been laying low all spring. He is an offense-first backstop who has yet to perform consistently at the plate during his brief career. After a public shaming-style demotion to Las Vegas last season, which presumably included a very dark night at Circus Circus, holding Wally Backman's drink at the blackjack table, D'Arnaud's bat offered hope. He's hiding in the bottom of the lineup, but he's a big kid now, and it's time for him to start hitting. The young men throwing to him seem to like having him behind the plate even though he's not very good at stopping players on other teams from stealing bases at will.
1B: Lucas Duda.
The Mets had a well liked, and remarkably unsuccessful first baseman named Ike who they sent to Pittsburgh. The guy Mets fans were stuck with hit 30 homeruns. Ike got about 30 at-bats and headed west to see if Billy Beane's computers could help him find his swing. Duda has one problem: he doesn't like playing when lefties are pitching. Which seems like an odd prejudice for a man who is LEFT-HANDED HIMSELF. If the Mets can justify starting Duda for 130 games this year, he should be a bright spot in the lineup.
2B: Daniel Murphy.
Murphy is better known as a social activist than baseball player. And with good reason. The same man who Barack Obama invited to the White House as a crusader for parents' rights in the workplace decided to share his view with the New York media about homosexual athletes. Apparently he doesn't believe in them. He actually said that he doesn't "believe in homosexuality." Turns out it's just something mom and dad made up to get you go to bed on time. (His hamstring is bothering him. Expect career minor leaguer Daniel Muno or remarkably handsome middling prospect Matt Reynolds to get some starts at the beginning of the season.)
SS: Wilmer Flores
This position was the most talked about during the Mets off-season. Since Mets ownership decided not to pay their best player in two decades to stay at this position, the area between second and third at Citifield has been filled with quicksand consuming a series of light-hitting, no-glove natural second baseman. Flores can hit a little. He doesn't cover a lot of ground. Hitters should try to hit a lot of balls up the middle against the Mets. They won't be good at catching them. (Unless they get to the outfield, more on that later.) The biggest knock against Mets GM Sandy Alderson is that he didn't get the Mets a new shortstop this off-season. Despite what the New York Post tells us, Troy Tulowitzki and Ian Desmond were never getting traded. The rest of the market consisted of a pile of problematic, irregularly talented players, like the Yankees new "star" Didi Gregorius. They Mets already had a couple of those guys, and that's what they'll be giving us until Tulo walks down to his boss's office and demands a one-way ticket out of Denver.
3B: David Wright
His shoulder hurt last season. He says it doesn't anymore. This spring he hit balls out of the park. Second half of last year that never happened. Not even once. Third basemen throw balls better and swing bats better when their shoulders don't hurt. There's math to back that up. Expect Wright to be a good player this year.
LF: Michael Cuddyer
See above. Good at card tricks. Grew up in the same town as David Wright. So, on the charter flights, he's got the Captain's shotgun on lockdown. They are going to get along … so … well!
CF: Juan Lagares
The notable thing about Lagares, which you might not know, is that he plays his position better than everyone else plays it. Which is a good thing, because he'll be expected to cover the outfield by himself this year. And, other than some guy in Atlanta with an unpronounceable first name, he's a better defender than all of the other Major League baseball players. Never known for his bat, he's used it well since coming to the majors. Expect the Mets to give him the first chance to lose the leadoff spot in the lineup.
RF: Curtis Granderson
Who doesn't like Curtis Granderson? Such a NICE guy. Also a very talented athlete at one time. (Search youtube and you can find a video of him jumping over a car.) Been having a rough go of it since moving from the Bronx to Queens. He had a special wall up there, over which he could hit fly balls that turned into magic home runs. The Mets ownership likes him so much that they spent all winter rebuilding the fences at Citi to help the guy out. We'll see how that goesv…
BENCH
Other than the aforementioned blockbuster free agent John Mayberry, Jr., who has been positively tearing up the Grapefruit League, the Mets bench does tempt one to discuss it much, even with terms like 'scrappy' or 'surprising' (or even 'deep' or 'shallow') that we like to apply to players with with dirty uniforms who are not very good at playing professional baseball. Alderson has practically selected a group of replacements for injured players that go by the names of Recker, Campbell, Tejada, and Dutch league superstar, Kirk Nieuwenhuis. There will be no Lenny Harrises or Super Joe McEwings (or Wally Backmans, for that matter) keeping the Mets Generic Sports Drink cold this year.
STARTING PITCHERS
Matt Harvey
Hasn't been much written about this guy. Will be interesting to see if he's any good.
Jacob DeGrom
The only Mets 26 year-old starter with a proven record of MLB success. The only Rookie of the Year winner on the Mets. Advanced metrics suggest last year wasn't a fluke. Fans are dubious as New York Magazine has yet write a feature about this young man's clothes shopping habits.
Bartolo Colon
This guy loves to eat. Eat innings. He's been doing it for a decade since his Cy Young. No reason to suggest his age or appetites will stop Bartolo from achieving the modest expectations the Mets have for him.
Jon Niese
Despite never having posed naked for Sports Illustrated, Niese may be the Mets vainest pitcher, having insisted former teammate Carlos Beltran pay for his nose job. While Niese's reconstructed septum is in tip-top working condition, his shoulder is a different story. He's pitching injured right now. Niese may be Rafael Montero's best chance to crack the Mets starting rotation.
Dillon Gee
Take a good long look at this guy. He's for sale. For the modest price of a league average lefty reliever or mid-level infield prospect, Gee could be yours. And he'd probably be well worth it. Not many pitchers in baseball play the 4/5 role better than Gee has for the last couple of years.
BULLPEN
The Mets' bullpen offer us every reason to believe it will be occasionally effective, and at times disappointing, like 27 other bullpens in the sport. The Mets rolled the dice entering spring with a single lefty, Josh Edgin, who promptly caught a case of Tommy John. In the past few days they've added a couple more lefties, including a guy from San Diego who wears customized hats with built-in pillows. Should be fun to watch! Jenrry Mejia will go north as closer. Bobby Parnell will be get the job when he gets back in a month. Mejia will ask to be a starter, despite the fact that there are four guys in front of him in line. Jeurys Familia will end up leading the team in saves. Rafael Montero will spend a month or so awkwardly pitching sixth and seventh innings with mixed results, until Gee gets traded or Niese's shoulder calls it a season. Montego will spend the rest of the season hoping Noah Syndergaard and Steve Matz are getting rocked in that bandbox in Vegas. Expect a high level of left-handed trial and error.
SO BASICALLY
For the first time in years, we don't have to say that the Mets need a lot of unlikely things to break their way for them to win. This is an organization with a very deep roster of pitchers, so deep that losing a pitcher like Zack Wheeler is unlikely to effect their eventual win total substantially. On the other hand, their offense is shallow. But we know that, they know that, everyone knows that. Not just shallow in reserves, but full of holes up front. The Mets will have to win with their arms, and they have the arms to do it. They are in a very weak division that includes the best team in baseball. Two NL East teams have publicly punted their seasons, and one team's right fielder has already claimed its World Series rings. The season will come down to the Mets' relationship with the Florida "Miami" Marlins, led by their mega-star, Dee Gordon. The Marlins hopes seemed pinned on off-season ESPN transaction headlines and the desire among sports journalists for a particular narrative. I'd take the Mets in that race, based on their assembled rosters and selection of high-level minor leaguers. Whether that translates into the Mets grabbing a Wild Card is a different question entirely. The Mets (and Marlins) will have to rely on the Braves and Phillies lying down like they're supposed to (and have all but agreed to do) and the eight superior teams in the West and Central beating each other into .500-ish records.
PREDICTIONS
In fulfillment of Fred Wilpon's long-time desire, the Mets will play "meaningful baseball in September." In the heat of the pennant race, Matt Harvey will revive his controversial Twitter account to post clubhouse pics of The Magnificent Cuddyer cutting his old buddy David Wright in half. While the stunt will result in season-ending surgery for Wright, but it will lead to a 300-night-a-year gig for at the Borgata in A.C. for Cuddyer, a deal that is lucrative enough to encourage him to forego the final year of his contract with the Mets. Injuries and trades will will allow both "Thor" Syndergaard and Steve "Mr. Metz" Matz to make their Major League debuts. (Syndergaard will go back to Vegas for extra seasoning and quality time with Uncle Wally, while Matz catches on to little fanfare, and becomes a permanent Major Leaguer.) Wilmer Flores will be just as ineffective as at least eighteen other starting shortstops in big league ball. And two relief pitchers whose names we will struggle to remember two years from now will log enough innings to have their arms and careers slowly destroyed. The Mets will repeat their second-place finish in the NL East, and what that means is anyone's guess.