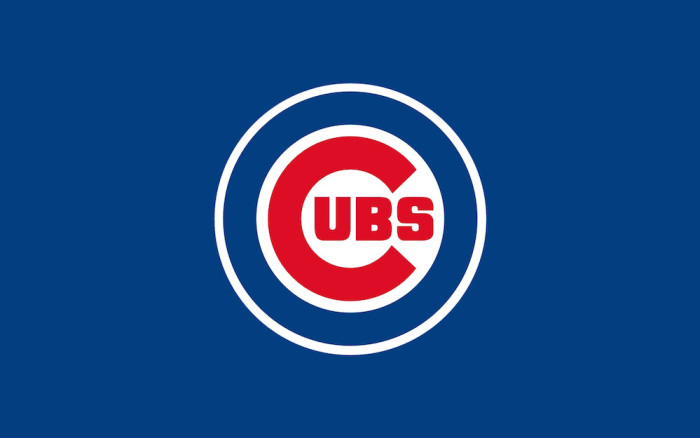 OFFSEASON
Before the Padres showed up and then also the Red Sox, sort of, and maybe also the Dodgers, the Cubs more or less won the off-season lottery, kind of. Firstly they signed Joe "Cool Dad" Maddon to manage them. Joe Maddon is good with budding young stars, Joe Maddon is a brilliant baseball tactician who understands fielding shifts and platoon splits, who utilizes advanced metrics and a fine, attractive, cool dad gut, and cool glasses, and I think his own wine, he might as well have his own wine, and also twitter, to successfully manage baseball teams. He is very good at it. He is so good at it the Tampa Bay Devil Rays filed a grievance with Major League Baseball accusing the Cubs of foul play, because, well, look at the Rays this season. Anyway the Cubs signed Cool Dad Joe Maddon, and then they signed Jon Lester to headline their rotation, and they traded Luis Valbuena to the Astro's for Dexter Fowler, which is a notable thing, because Luis Valbuena was a third baseman who could almost hit and so many, by many I mean this author, thought that that indicated a greater willingness to go with ubermensch prospect Kris Bryant at the hot corner. Anyway more on that later. The Cubs had a pretty good offseason is the gist. Oh also they traded for Miguel Montero. I forget who they traded to get him. I'd look it up but I don't care, but this will be fun to talk later about as regards the disconnect between the Diamondbacks front office and the game of baseball.
C: Miguel Montero
Miguel Montero was an OK hitter who is regarded as a good catcher by people not named Trevor Bauer and many people think that he will boost the value of Cubs pitchers this year but he didn't like Trevor Bauer so fuck him.
1B: Anthony Rizzo
Anthony Rizzo last season decided to become the person everyone said he was going to become and that's great because who doesn't love a guy who can hit around .300 with a strong walk rate and 30+ homer power? Fucking assholes, that's who. People afraid of love.
2B: Arismendy Alcantara
Everyone says he is an intriguing power-speed combo, but basically just like third base this is a place holder for when but mostly if Javier Baez figures out how to stop striking out in nearly half his fucking plate appearances.
SS: Starlin Castro
If Starlin Castro can recall what inning it is or what the count is or what the game of baseball is in general then probably he will have a decent season wherein he hits around .300 with maybe 10 homers and 15-20 steals if he can remember where the bags are because Starlin Castro forgets a lot of stuff. Possibly they'll trade him for pitching to a team that needs a shortstop and has pitching like say the Mets and install prospect Addison Russell here. Addison Russell had a great spring training. The Cubs traded Jeff Samardzija and Jason Hammell for Russell and a guy not named Boog Powell. Joe Maddon said he had nothing to say to Addison Russell, because he literally could not think of a single thing Addison Russell needed to do to get better at playing baseball other than to keep doing whatever it was that he was doing. So anyway, Starlin Castro's here for now.
3B: Mike Olt
Mike Olt was the return for Matt Garza and he has not been good at hitting baseballs and is literally just warming the hot corner until Kris Bryant shows up and hits the ball often and hard and long and is just the baseballiest baseballer to baseball since Mike Schmidt, the greatest third baseman of the last 60 years. Am I adding to the hype? Yes. Are Byrant's strikeouts worrisome? Probably a little? Is his K rate under 30 percent? Yes. So what? The way the Collective Bargaining Agreement is currently structured the Cubs have no incentive to open the season with Bryant on the corner. If they keep him down until after Tax Day they get an extra year of control over him, because baseball players are the property of the teams who own them. When he comes up, recall that Mike Trout was not very good the first time he came up, and then he became Mike Trout, the greatest player in baseball, like if Mickey Mantle wasn't a drunk with shit knees. Anyway I believe in Kris Bryant.
LF: Chris Coghlan
Chris Coghlan murdered Buster Posey's leg.
CF: Dexter Fowler
Dexter Fowler has an On Base Percentage that is as wonderful as his smile and he has a great smile.
RF: Jorge Soler
There has been a lot of Kris Bryant hype. Kris Bryant hit .425 with 9 or 10 home runs depending on if you count B games! Kris Bryant is The Future. But the thing is, Jorge Soler is pretty good too. Dude's a right handed bat who could hit .280 with 25-30 home runs. He gets on base at a decent enough clip, although it is nothing to text a girl you like at 2 in the morning about. He probably won't steal many bases. Jorge Soler will have a quietly great season. Nobody should be sad about that except the Soler family.
BENCH
David Ross
David Ross is Jon Lester's personal catcher and he has a very nice smile for someone who used to be on the Atlanta Braves.
Wellington Castillo
Wellington Castillo used to be the catcher! He hits OK! Miguel Montero is better regarded! The Cubs are carrying three catchers? This is the end of the entry on Wellington Castillo!
Matt Szczur
God I wish Harry Carey was around to pronounce his name.
Tommy LaStella
They traded Arodys Vizcaino back to the Braves for LaStella. I forgot about that earlier. Tommy LaStella can field, and sometimes hit the ball, but not too far, or walk too much. He's like maybe a better hitting Darwin Barney with less of a glove, although maybe if you recall much of Darwin Barney you would realize that that was not saying much.
Eventually Mike Olt
Scroll up, you knucklehead.
STARTING PITCHERS
Jon Lester
Jon Lester is great he is like the fourth best left handed pitcher after Clayton Kershaw and David Price and Cole Hamels. He had a career year last year, and maybe he won't be as good, but so what. The Cubs signed Lester as much to signal their intent to win as they did for him to actually win.
Jake Arrieta
Jake Arrieta was amazing last season and probably there will be some regression but much smarter people than me have pointed out his real and sincere mechanical changes that lead them to believe that he is probably for real and the real question here is can he pitch more than 170 innings? Because if he can pitch like an approximation of last season and get to 200 innings while not being paid very much money then just holy shit. Plus the Cubs don't have any real pitching prospects, although There Is No Such Thing As A Pitching Prospect.
Jason Hammell
Jason Hammell was traded to the A's along with Jeff The Shark Samardzija and he came back anyway.
Travis Wood
Sure.
Kyle Hendricks
At first I thought this was Kyle Kendrick but he's on the Rockies so now I just don't know what to think?
BULLPEN
The Cubs 'pen is pretty good. Hector Rondon was quietly massively effective last season, Pedro Strop had a great bounce back reminiscent of his better seasons with the Orioles and also he wears his cap at a jaunty angle which is almost as good as wearing high socks and Jason Motte was solid with Cardinals and also there's Phil Coke, who is scary/funny looking, so. Also, there's Edwin Jackson. Edwin Jackson is signed for a decent amount of money even though his pitching line was hilariously terrifying as a starter last season and that got him sent to the bullpen and also he got lost in spring training this season but anyway he's in the bullpen now so take it away, the bullpen!
SO BASICALLY
Who knows what'll happen, but the Cubs will probably be serious contenders pretty soon. They've got an actual ton of young bats either up or almost up or soon-to-be up. If even half of their young hitters hit their 75th percentile projections then the Cubs will be hitting the tar out of the ball, and also balls will be covered in tar. Also Joe Maddon wants to hit the pitcher 8th so that he can use the guy in the 9 hole as an extra leadoff type hitter because that is the kind of sneaky genius Joe Maddon is.
THE FUTURE
Javier Baez can hit 30 home runs and field beautifully and took very well to shifting from short to second except that he struck out in 40 percent of his plate appearances during his call-up and struck out in about 50 percent of his spring training appearances and 49 percent in the winter league and so anyway if he can stop striking the fuck out that'll be something.
Kris Bryant is probably going to be amazing. He struck out in like 27 percent of his plate appearances last season in double and triple a, and probably that could add up to a minimum of 30+ percent of Major League appearances, and strikeouts aren't good, but he walks a decent amount, and keeps hitting the ball anyway [.425/.477/1.175 in spring training, and .327/.428/.666 in 174 Minor League games.]
Addison Russell is good.
Kyle Schwarber got taken 4th overall. He's a catcher but probably a left fielder in the future. He'll probably keep hitting.
There are other guys but these are the ones I feel like talking about because the Cubs don't have anything even resembling sure-thing pitching prospects which basically don't exist anyway and the Cubs have a great farm system everyone says so literally everyone.
PREDICTIONS
If Bryant comes up and adjusts to Major League pitching and if Javier Baez can figure things out in terms of not striking out like half the fucking time he's at bat and if the Cubs trade any of their 3 solid-hitting short stops for good young pitching then they'll probably win the Central but I'm a fucking coward so I'll say they get the Wild Card but rely too much on Arrieta who hasn't ever pitched 200 innings and use Lester on short rest and that doesn't sound the best? Whatever. Next season they'll probably sign David Price or Johnny Cueto or someone because they have the money and all their hitters are cheap and that'll be really exciting.